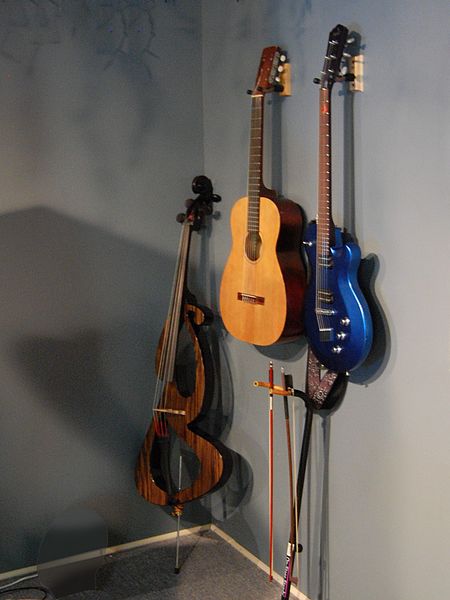 Choosing the Right Cello Size for Your Child
Cellos do not come in a one-size-fits-all. There are different cello sizes suitable depending on the age range of a person and all of these sizes are available in cello shops. The full length of a cello, which is 30 inches, is usually applicable for adults. While the lower lengths are for children.
It is important to choose the right size of cello since this will be the basis of your comfortability. Upon visiting a nearby cello shop in your area, ask them to allow you to try the instrument for testing. When you are not comfortable, it tends to affect how you play and this leads to a bad performance. Moreover, it also results in physical injuries.
Cello size and Age range
Age is one factor to accurately measure the right size for your child. It is simple, easy, and quick. Below is a cello sizing guide by age.
For kids aged 3 to 5 years old, the preferred size would be the smallest which is 1/10. This size is usually not on the sizing chart since most jump directly to the ⅛ size. This is because children grow up fast and later on, what they would be needing is the next size which is the ⅛.
The ⅛ cello size measures below 4 feet making it perfect for kids aged 5 to 6 years old. Its arm length measures 16 inches to 18 inches while its finger span is 3 inches. The greater the finger span means the easier playability will be for the musician.
Cellos should fit their players accordingly. For kids aged 6 to 7 years old, the best fit would be a ¼ cello size. This size measures 3'6 feet to 4 feet with an arm length of 18 inches to 20 inches. While its finger span ranges from 3 inches to 4 inches.
For older kids aged 8 to 10 years old, they need a bigger cello. A ½ sized cello would be an appropriate fit. It stands 4 feet to 4'6 feet with an arm length of 20 inches to 22 inches. Its finger span is quite longer than the ½ with a measurement of 4 inches to 5 inches.
Children aged 11 to 13 years old are quite nearing the adolescence stage. They'll need a ¾ cello size that stands 4 feet to 5 feet. Its arm length ranges from 22 inches to 24 inches with a finger span of 5 inches to 6 inches.
For kids aged 14 years old and above, a full cello or a 4/4 cello is recommended. A full cello that stands 5 feet or 152 centimeters with an arm length of 24 inches would be best. Its finger span is 6 inches or could be more.
Conclusion
To determine the right cello size for you, try to sit on a chair and set the cello's endpin on around 12 inches. Make sure that your feet touch the ground. Set the cello at 45-degree angle on your chest while the C string peg on your left ear. This is one of the ways to know whether the cello size is suited for you, assuming you already measured and assessed based on your age.